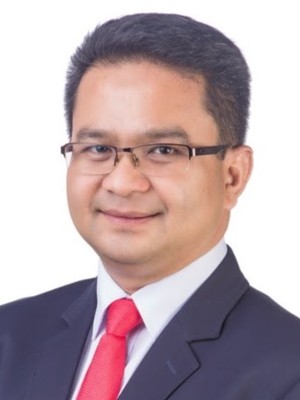 Department Head
Obstetrician and Gynecologist (OB/GYN)
Clinic phone number:
+60 75 601000
Professional Experience
more than 17 years
Consultant & Head: Gleneagles Medini Hospital, Iskandar Puteri, Johor; Malaysia, 2015-now
Consultant: Nilai Cancer Institute, Nilai, Malaysia; 2014- 2015
Sessional Consultant: Assunta Hospital, Petaling Jaya, Malaysia; 2013-2015
Sessional Consultant: ParkCity Medical Centre, Kuala Lumpur, Malaysia; 2013-2015
Sessional Consultant: Damai Service Hospital(Melawati), Kuala Lumpur, Malaysia; 2013-2015
Consultant & Senior Lecturer: University Malaya Medical Centre, Kuala Lumpur, Malaysia; 2008-2013
Specialist: Selayang Hospital, Selayang, Malaysia; 2006-2008
Education
MBBS: University of Malaya, Kuala Lumpur, Malaysia; 1998
Master in ObsGyn: University of Malaya, Kuala Lumpur, Malaysia; 2006
Professional Membership
Member of MObGyn: Kuala Lumpur, Malaysia; 2006
Member of MRCOG: London, UK; 2007
Certified Member of BSCCP/RCOG: London, UK; 2011
Certified Member of GynaeOncologist Ministry of Health: Kuala Lumpur, Malaysia; 2012
Member of International Gynecologic Cancer Society: USA; 2009
Member of European Society of Gynaecological Oncology: Prague, Czech Republic; 2012
Council Member of Malaysian Gynaecological Cancer Society: Malaysia; 2015
Member of Academy of Medicine: Kuala Lumpur, Malaysia; 2012
Board certifications / Medical licenses
Certified GynaeOncologist by the Malaysian's Ministry of Health
Certified Colposcopist by the British Society for Colposcopy and Cervical Pathology
Insurances
A A International
AIA
AIA
Asia Assistance
Etiqa
International Asisstance
International SOS,
MediExpress
Medisave
Micare
PMCare
Prudential
Something about me
Dr. Zaharuddin Rahmat Mohd Rawi started his medical career at the University of Malaya where he completed his MBBS and Masters in Obstetrics and Gynaecology before completing his fellowship training in gynaeoncology. He is a certified colposcopist by the British Society for Colposcopy and Cervical Pathology and certified gynaecologist by Malaysia's Ministry of Health.
Dr. Zaharuddin is in private practice at Gleneagles Medini, a state-of-the-art tertiary hospital renowned for its world-class facilities and quality diagnostics. He has over 17 years of experience covering an extensive range of gynaecological and obstetrics services including the assessment, diagnosis, and treatment of gynaecological cancer such as uterine, cervical, and ovarian cancer. He also offers colposcopy, keyhole surgery, treatment of tumours, and general obstetric and gynaecology services.
Dr. Zaharuddin is a member of the Academy of Medicine (Malaysia), European Society of Gynaecology Oncology (ESGO), and the Royal College of Obstetricians and Gynaecologists (London).
One more thing about me: Hot and spicy food is my favorite meal.
Office Hours
Monday :
09:00 a.m.

-

01:00 p.m.
02:00 p.m.

-

05:00 p.m.
Tuesday :
09:00 a.m.

-

01:00 p.m.
02:00 p.m.

-

05:00 p.m.
Wednesday :
09:00 a.m.

-

01:00 p.m.
02:00 p.m.

-

05:00 p.m.
Thursday :
09:00 a.m.

-

01:00 p.m.
02:00 p.m.

-

05:00 p.m.
Friday :
09:00 a.m.

-

01:00 p.m.
02:00 p.m.

-

05:00 p.m.
Office hours are displayed in the time zone of Iskandar Puteri, Johor.
---
---
Location
Suite 511A, Specialist Clinics, Level 5; Gleneagles Medini Hospital; No. 2 Jalan Medini Utara 4, Medini, Iskandar Puteri, Johor, Malaysia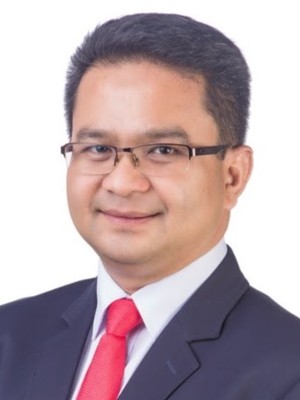 ---
Reviews
There are no reviews yet for Dr. Zaharuddin Rahmat, but you can be sure to be in good hands. TraveDoc hand-picks all its partners in order to guarantee high quality medical service.