Professional Experience
Cardiology Hospital of National Medical Center XXI Century, Mexico
Mexican Social Security Institute, Mexico
Amerimed Hospital Cancun, Mexico
Galenia Hospital Cancun, Mexico
Board certifications / Medical licenses
Mexican Council of Cardiology
Society of Interventional Cardiology of Mexico
Cardiology License 5004285 and 3259965
Office Hours
Office hours are displayed in the time zone of Cancun.
---
---
Location
Ávenida Tulum Sur 260, Mz 4,5,9, Sm 7, Benito Juárez, Amerimed Hospital, Office 105,, Cancun, Mexico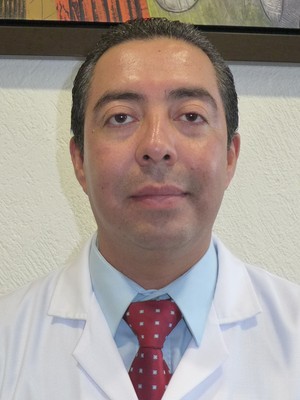 Dr. Vladimir Ruiz Ronquillo
(Also practice at Galenia Hospital, Office 411)
---
Reviews
There are no reviews yet for Dr. Vladimir Ruiz Ronquillo, but you can be sure to be in good hands. TraveDoc hand-picks all its partners in order to guarantee high quality medical service.