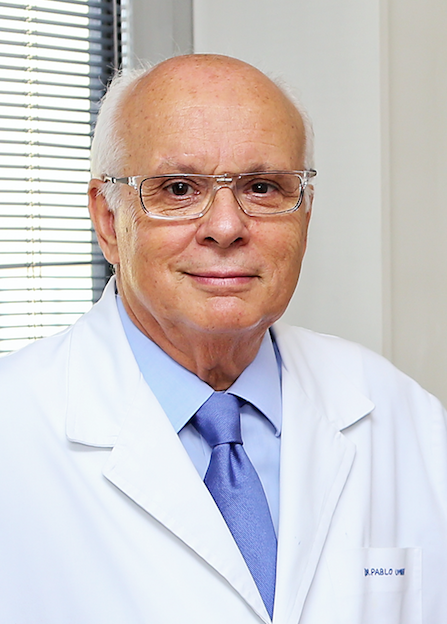 Dermatologist and Dermatopathologist
Service:
House calls
Practice visit
Clinic visit
Clinic phone number:
+34 932800361
Languages
Catalan
English
French
Spanish
Professional Experience
more than 30 years
Chef de clinique, Hopital Saint Louis, Paris, France, 4
Research Fellow, Mayo Clinic, Minnesota, USA, 2
Chairman, Hospital Universitario Barcelona, Barcelona, Spain, 30
Education
Ph D Dermatology, University of Barcelona, Barcelona, Spain, 1972
Chef de Clinique, Universite de Paris VII, Paris, France, 1974
Research fellow, Mayo Clinic - University of Minnesota, Minnesota, USA, 1975
Professional Membership
Professor and Chairman of Dermatology, Universidad de Barcelona - Hospital Universitario Sagrado Corazon, Barcelona, Spain, 1976 - 2015
International Board Certification of Dermatopathology, International Committee, Frankfurt, Germany, 2004
Board certifications / Medical licenses
Spanish board certified in Dermatology
International Board Certification of Dermatopathology
Something about me
Experienced Dermatologist in Diagnosis and Treatment of Dermatology with more than 4,000 biopsies with clinical pathology correlations per year.
Immediate Dermatopathology diagnosis and surgical procedure (if applicable)
Latest laser technology and state of the art facilities with surgical rooms
Hospitalization (in patient treatment in conjunction/collaboration with Corachan Clinic)
One more thing about me: I love scuba diving in Minorca's crystal clear waters and spending time with my family. I also enjoy classical music.
Office Hours
Wednesday :
11:00 a.m.

-

01:00 p.m.
04:00 p.m.

-

07:30 p.m.
Office hours are displayed in the time zone of Barcelona.
---
---
Location
Plaça de Manuel Corachán, 4, Barcelona, Spain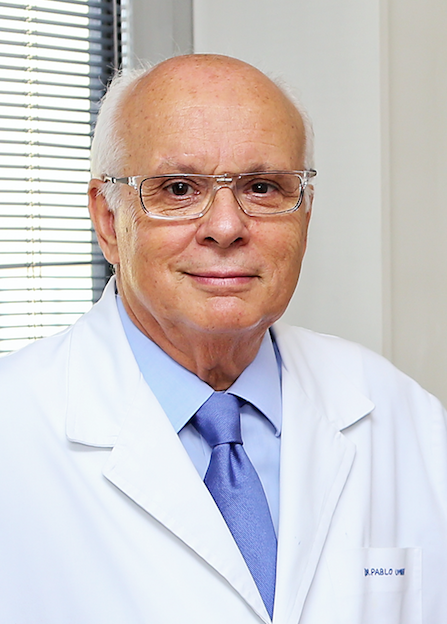 ---
Reviews
There are no reviews yet for Dr. Pablo Umbert, but you can be sure to be in good hands. TraveDoc hand-picks all its partners in order to guarantee high quality medical service.