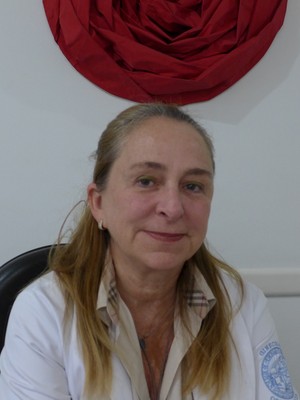 Obstetrician and Gynecologist (OB/GYN)
Service:
Practice visit
Dr. Miriam Waligora's Doctor's Office

Languages
English
French
Portuguese
Spanish
Professional Experience
Over 20 years of private practice
Implemented the first Urodynamics practice at Hospital Israelita Albert Einstein
Physician at Hospital Israelita Albert Einstein for 29 years
Education
Medical Degree (MD), Sao Paulo University (USP), Brazil
OBGYN & General Surgery Residence, Sao Paulo University (USP), Brazil
Uroginecology Specialty, Sao Paulo University (USP), Brazil
Endoscopic Gynecology Specialty, Sao Paulo University (USP), Brazil
Hysteroscopy Specialty, Prof. Jacques Hamou, Paris, France
Laparoscopy Specialty, ABC University of Medicine, Brazil
Urogynecology and urodynamics training, Dr. Donald Ostergard, Long Beach, USA
Professional Membership
FEBRASGO Federaçao Brasileira das Sociedades de Ginecologia e Obstetricia
AMB Associaçao Medica Brasileira
CBC Colegio Brasileiro de Cirurgioes
Sociedade Brasileira de Mastologia SBM
ICS International Continence Society
International Urogynecological Association IUGA Sociedade Brasileira de Ginecologia e Obstetricia SBGO
Board certifications / Medical licenses
ICFMG Educational Commission for Foreign Medical Education Board Certified General Surgeon
Board Certified OBGYN
Board Certified Mastology
One more thing about me: Doctor Waligora loves cooking, horse back riding and outdoor walks.
Office Hours
Thursday :
09:00 a.m.

-

11:30 a.m.
02:00 p.m.

-

06:00 p.m.
Office hours are displayed in the time zone of Sao Paulo.
---
---
Location
Rua Capitao Antonio Rosa 376, Suite 41 Jardim Paulistano, Sao Paulo, Brazil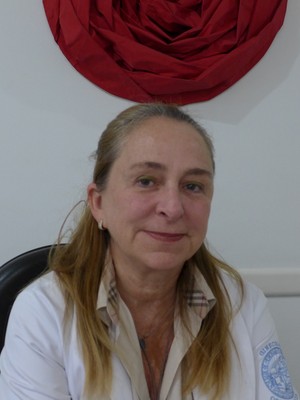 ---
Reviews
There are no reviews yet for Dr. Miriam Waligora, but you can be sure to be in good hands. TraveDoc hand-picks all its partners in order to guarantee high quality medical service.