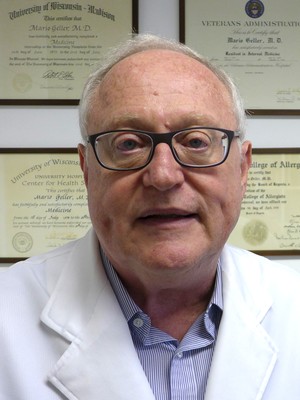 Allergist and Internist
Service:
Practice visit
Dr. Mario Geller 's Doctor's Office

Languages
English
Hebrew
Portuguese
Spanish
Yiddish
Professional Experience
Over 30 years of private practice
Medical Staff, Hospital Albert Einstein, Sao Paulo, Brazil
Visiting Professor, Allergy-Immunology Department, Northwestern University, Chicago, USA
Published over 200 papers and 3 books in domestic and international journals
Education
Master Degree, American College of Physicians, Pennsylvania, USA
Allergy and Immunology Specialist, Clínica pela ASBAI e AMB
Professional Membership
Member of the Academy of Medicine of Rio de Janeiro
Fellow of the American Academy of Allergy, Asthma and Immunology
Fellow of the American College of Allergy, Asthma and Immunology
Board certifications / Medical licenses
Diploma, American Board of Allergy, Immunology and Internal Medicine
Licence # CRM 52-16577-0
One more thing about me: I love classical music!
Office Hours
Office hours are displayed in the time zone of Rio de Janeiro.
---
---
Location
Rua Visconde Pirajá 303, Suite 603, Rio de Janeiro, Brazil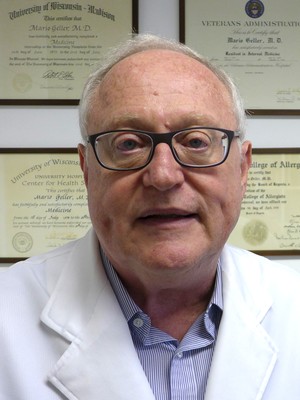 ---
Reviews
There are no reviews yet for Dr. Mario Geller , but you can be sure to be in good hands. TraveDoc hand-picks all its partners in order to guarantee high quality medical service.