Professional Experience
Coordinator of the Psychology Department, Hospital Israelita Albert Einstein, Sao Paulo, Brazil
Psychologist at Instituto do Coração do Hospital das Clínicas da Universidade, São Paulo, Brazil
23 years of private practice, Sao Paulo, Brazil
Education
Psychology degree, Catholic University of Sao Paulo, Brazil
Doctor in Mental Health, Federal University of Sao Paulo, Brazil
Master in Science, Departamento de Psiquiatria da Esco- la Paulista de Medicina, Federal University of Sao Paulo, Brazil
Training on Cognitive Therapy, Beck Institute of Cognitive Therapy, Philadelphia, PA, USA
Specialist in Health Psychology, Instituto do Coração InCor, Sao Paulo, Brazil
Professional Membership
Member of Sociedade Brasileira de Neuropsicologia
Member of American Psychology Association
Board certifications / Medical licenses
Certified Member of the Academy of Cognitive Therapy
Certified Positive Discipline Parent Educator
One more thing about me: I like to play golf and I am very sporty
Office Hours
Office hours are displayed in the time zone of Sao Paulo.
---
---
Location
Rua João da Cruz Melão, 443, Sao Paulo, Brazil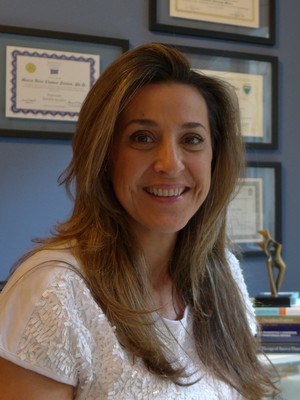 ---
Reviews
There are no reviews yet for Dr. Maria Alice Fontes, but you can be sure to be in good hands. TraveDoc hand-picks all its partners in order to guarantee high quality medical service.