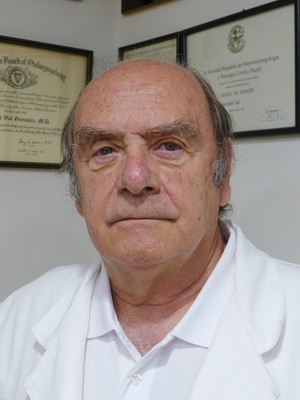 ENT (Ear, Nose and Throat) Specialist
Service:
Practice visit
Dr. Macos Goycoolea's Private Practice

Professional Experience
30 years dedicated to medical clinic and research
Medical practice in the US for 14 years (University of Minnesota, Paparella Ear Clinic)
Awarded with the "Acta Oto: Laryngologica" in 2011, given every four years to the professional who has made major contributions to research in his specialty
Over 160 national and international publications, including the Atlas of Otological Surgery that reached top sales in USA in 1989 and the Atlas of Ear Surgery, 2014
Education
Medical Degree (MD), Universidad de Chile, Santiago de Chile, Chile
ENT Specialty, University of Minnesota, Minneapolis, Minnesota, USA
Doctorate Basic Science (PhD), University of Minnesota, Minneapolis, Minnesota, USA
Master in Otolaryngology (MS), University of Minnesota, Minneapolis, Minnesota, USA
Professional Membership
Chilean Society of Otolaryngology
American Academy of Otolaryngology
American Otological Society
Collegium Oto Laryngologicum
Honorary Member, Spanish Society of Otolaryngology, Colombian Society of Otolaryngology and the Otolaryngology Society of Valparaiso
Board certifications / Medical licenses
USA Board Certified Otolaryngologist
One more thing about me: When not working, I enjoy playing golf, writing or working on the publication of several scientific books.
Office Hours
Office hours are displayed in the time zone of Santiago de Chile.
---
---
Location
Clinica Las Condes, Lo Fontecilla 441, 5th floor, Santiago de Chile, Chile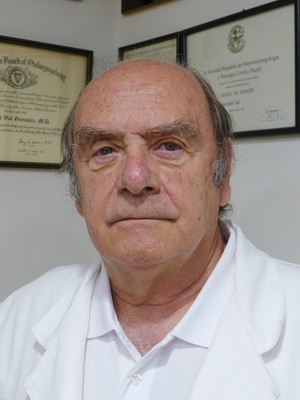 ---
Reviews
There are no reviews yet for Dr. Marcos Goycoolea, but you can be sure to be in good hands. TraveDoc hand-picks all its partners in order to guarantee high quality medical service.