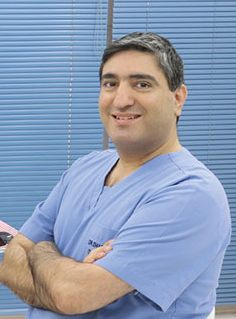 Consultant
Dentist and Endodontist
Service:
Practice visit
Clinic visit
Professional Experience
Department head, Shaab Medical Center, Hawalli - Kuwait, 6 years
Center manager, Al Hekmah dental center, Farwaniya - Kuwait, 7 years
Owner, My own clinic, Beirut - Lebanon, 9 years
Professional Membership
Lebanese Dental Association, Beirut - Lebanon, 1995
Dental Lebanese University Association, Beirut - Lebanon, 1994
Kuwait Dental Organisation, Kuwait, 2004
Something about me
Dr. Emad Al Khater is part of Shaab Medical Center, dental service staff.
Shaab Medical Center have the pleasure to offer you all the best and extensive services with highly qualified doctors, with plenty of medical experience and the latest technology. The center consists of 9 floors including a lobby and an underground floor very well organized, designed and furnished. The center contains 3 operating rooms and two post-operation rooms for patients requiring assistance after surgery.
Shaab Medical Center has a reputation for providing quality healthcare through our physicians ranked among the Kuwait's top doctors. Our mission is to render an unparalleled standard of healthcare through our collaborative approach with patients.
One more thing about me:
Office Hours
Office hours are displayed in the time zone of Kuwait City.
---
---
Location
Shaab Medical Center, Kuwait City, Kuwait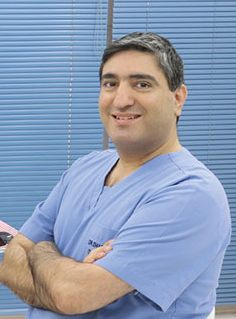 ---
Reviews
There are no reviews yet for Dr. Emad Georges Khater, but you can be sure to be in good hands. TraveDoc hand-picks all its partners in order to guarantee high quality medical service.