Professional Experience
20 years of private practice
Education
Medicine Degree (MD), Universidade Federal Fluminense (UFF) Rio de Janeiro, Brazil
Specialty on Dermatology, Universidade do Estado do Rio de Janeiro (UERJ), Brazil
Certified Specialist on Dermatology, Brazilian Society of Dermatology (SBD)
Surgical & Cosmetically Dermatology training, Mount Sinai Medical Center, New York, USA
Professional Membership
International Fellow of the American Academy of Dermatology (AAD)
Member of the European Academy of Dermatology and Venereology (EADV)
Effective Memberof the Brazilian Society of Dermatology (SBD)
Member of the Brazilian Society of Dermatological Surgery
Board certifications / Medical licenses
Board Certified Dermatologist, Brazilian Society of Dermatology
CRM 5260387-5
RQE 25 400
One more thing about me: I wrote a chapter on Pediatric Dermatology in Dr. Rinaldo de Lamare's book "A Vida do Bebe".
Office Hours
Office hours are displayed in the time zone of Rio de Janeiro.
---
---
Location
Rua Visconde de Pirajá 595, Suite 1002, Rio de Janeiro, Brazil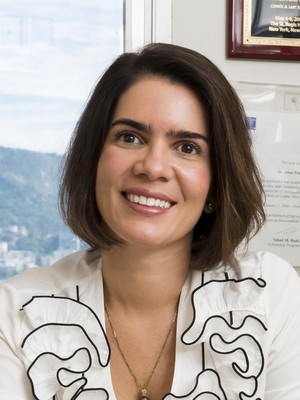 ---
Reviews
There are no reviews yet for Dr. Aline Pinheiro, but you can be sure to be in good hands. TraveDoc hand-picks all its partners in order to guarantee high quality medical service.