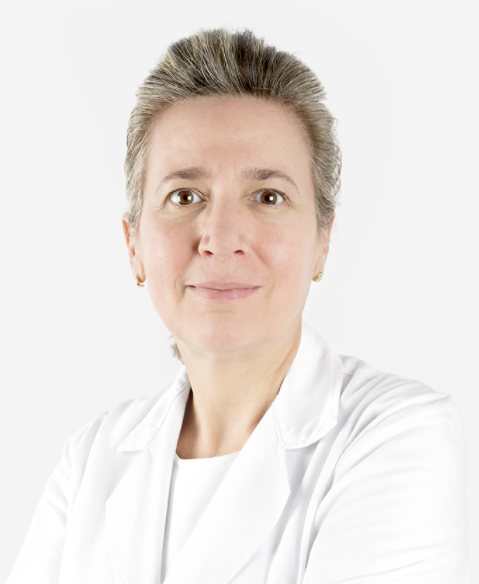 Medical Director
Ophthalmologist
Service:
Practice visit
Clinic visit
Professional Experience
Medical Director, VISIONCORE, Barcelona, 2016-present
Member of the Department of Glaucoma, Josep Trueta University Hospital, Girona, 2007-present
Member of Department of Ophthalmology, Hospital Vall d'Hebron, Barcelona, 2005-2006
Education
Doctoral Thesis Cum Laude, Autonomous University of Barcelona, Barcelona, 2007
Specialty Ophthalmology, Vall d'Hebron University Hospital, Barcelona, 2001-2005
Family Doctor Specialty, Vall d'Hebron University Hospital, Barcelona, 2000-2004
Professional Membership
American Academy of Ophthalmology (AAO)
European Society of Cataract and Refractive Surgery (ESCRS)
Keratomileusis Study Group (KMSG)
Sociedad Española de Oftalmología (SEO)
Sociedad Española de Glaucoma (SEG)
Sociedad Catalana de Oftalmología (SCOFT)
Sociedad Española de Cirugía Ocular Implanto Refractiva (SECOIR)
Miembro del Colegio Oficial de Médicos de Barcelona [Nº 31446]
Miembro numerario del Instituto Barraquer
Board certifications / Medical licenses
Participation as an investigator in 6 international multicenter clinical trials (4 of them as principal investigator), 6 papers published in international scientific journals, 12 presentations at international conferences, 35 presentations at national conferences, guest teacher in 5 Ph.D. courses, 60 academic courses attended along with numerous national and international ophthalmology congresses.
Membership in various notable scientific societies including the American Academy of Ophthalmology, European Vision Institute (EVI.CT.Clinical Trials of Excellence), Keratomileusis Study Group, Spanish Society of Ophthalmology, Catalan Society d'Oftalmolog a, member of the Ophthalmological Association of the Acadèmia of Medical Sciences of Catalonia and a member of the Barraquer Ophthalmology Institute.
Insurances
American International Group (AIG)
AP Companies
AXA PPP International
CEGA Group
ChargeCare International
Cultural Insurance Services International (CISI)
Emergency Assistance Japan
GeoBlue International Insurance
Healix
Henner
HTH Worldwide
IMA Iberica
Medical Claims International
William Russell Insurance
Something about me
VISIONCORE is the result of 25 years of experience and hard work of a team of well-known international ophthalmologists which brings together their significant medical and scientific expertise, and ample European and International experience to offer their patients the best in comprehensive ocular care.
With our use of ocular microsurgery specialties, minimally invasive techniques, applied with innovative diagnostic and surgical procedures, we maintain the most rapid and effective post-surgery recovery times thus improving our patients' quality of life.
One more thing about me: When I'm feeling a little bit stressed or I want to disconnect and have a moment of peace with myself I have two different strategies: go to see the sea and spend some time just sitting by looking to the horizon or focus all my energy in some sport activity such playing tennis or go running.
Office Hours
Monday :
09:00 a.m.

-

02:00 p.m.
04:00 p.m.

-

08:00 p.m.
Tuesday :
09:00 a.m.

-

02:00 p.m.
04:00 p.m.

-

08:00 p.m.
Wednesday :
09:00 a.m.

-

02:00 p.m.
04:00 p.m.

-

08:00 p.m.
Thursday :
09:00 a.m.

-

02:00 p.m.
04:00 p.m.

-

08:00 p.m.
Friday :
09:00 a.m.

-

02:00 p.m.
04:00 p.m.

-

08:00 p.m.
Office hours are displayed in the time zone of Barcelona.
---
---
Location
Carrer dels Madrazo 46, Barcelona, Spain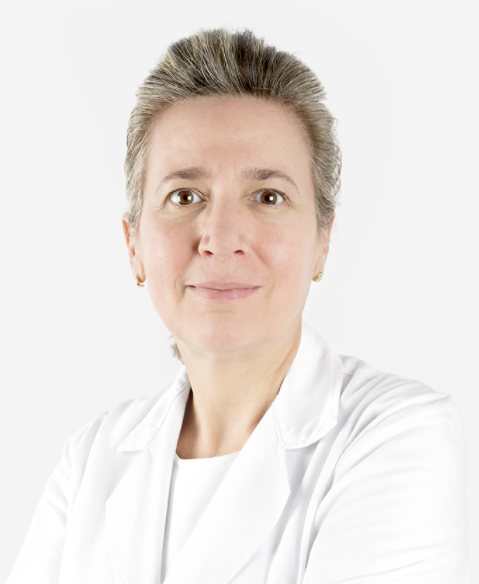 Dr. Alicia Verdugo Gazdik
---
Reviews
There are no reviews yet for Dr. Alicia Verdugo Gazdik, but you can be sure to be in good hands. TraveDoc hand-picks all its partners in order to guarantee high quality medical service.